I have also been to see the Dietician again, for what will now be the last time this year.
High LDL
One thing I discussed with the Dietician was my high LDL… We discussed whether I had previous data on this, but at the time none of these systems were properly connected.
My earliest health check I have results for prior to starting the diet unfortunately doesn't have results available for lipids, but I do have some information regarding my BMI from 25/09/2020: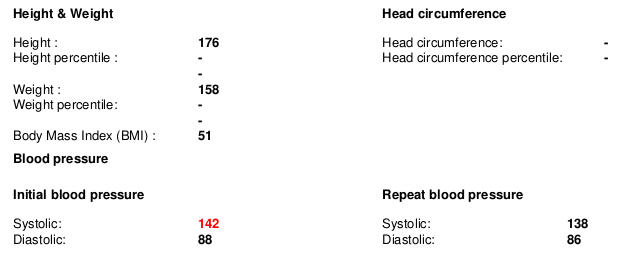 If I remember correctly, the lady making the measurement accidentally recorded it as at least 20kg less than my weight actually is as the scale looped and I believe she was too polite to check, so just added 100kg instead. My weight at the time was closed to 178kg. Sadly, for the next month and a half I continued to put on weight, and I could have been as high as 190kg at one point.
In a previous medical update and resulting article on 19/06/2021, it was shown that my LDL is quite high:

And then a following check-up and resulting article on 29/07/2021:
0001 Fasting status:Not stated
0002 
0003 Cholesterol:4.7 mmol/L HH
0004 
0005 Triglyceride:1.0 mmol/L
0006 
0007 HDL Cholesterol:1.37 mmol/L
0008 
0009 LDL cholesterol:2.9 mmol/L HH
0010 
0011 Chol/HDL Ratio:3.4
We discussed that LDL is 'bad' cholesterol and that it should ideally be kept below 1.8 mmol/L, whereas my latest results show 2.9 mmol/L. When I asked what this means, I was given the following information sheets: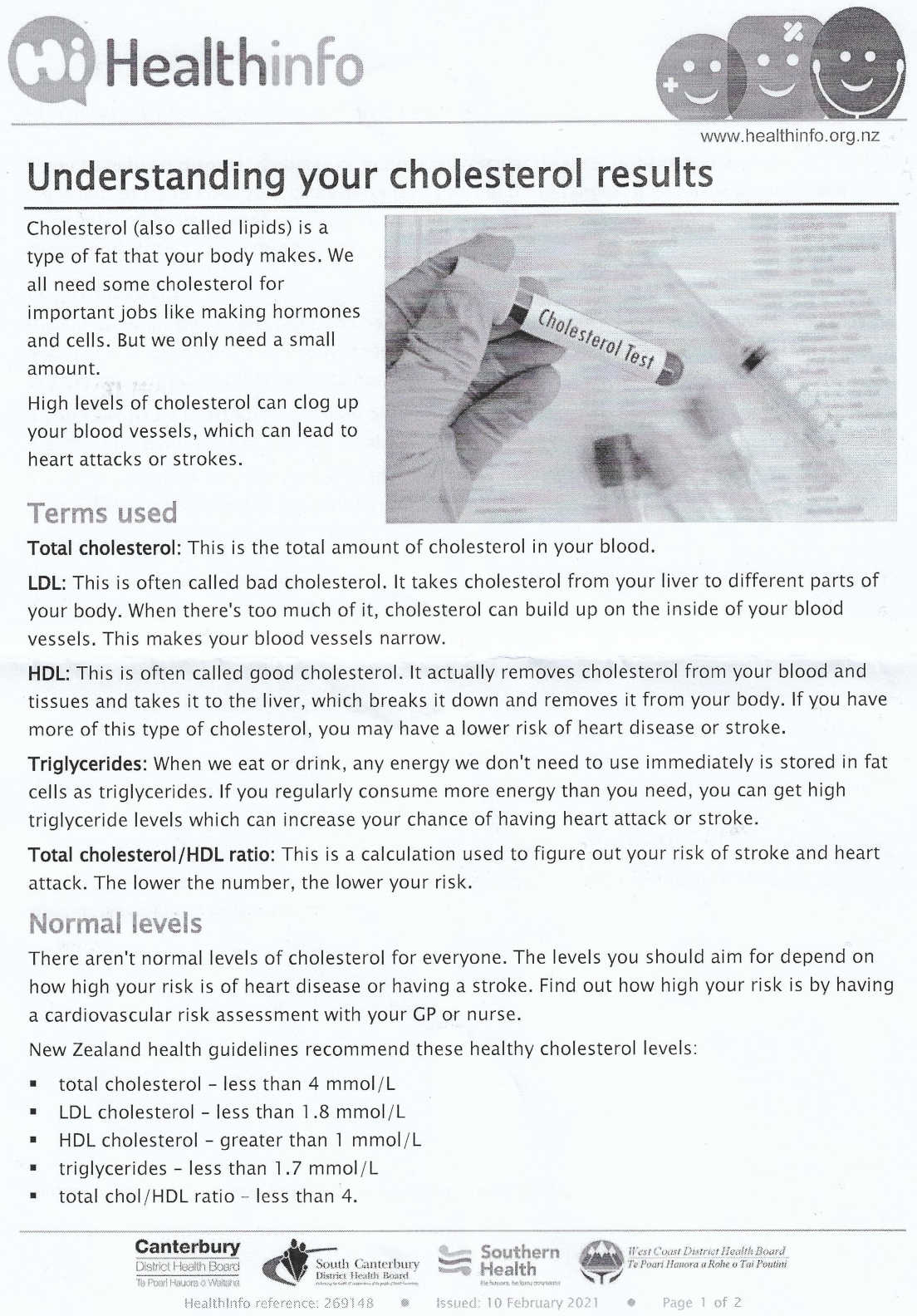 So apparently an excess of LDL can mean that it gets built up on my arteries, ouch.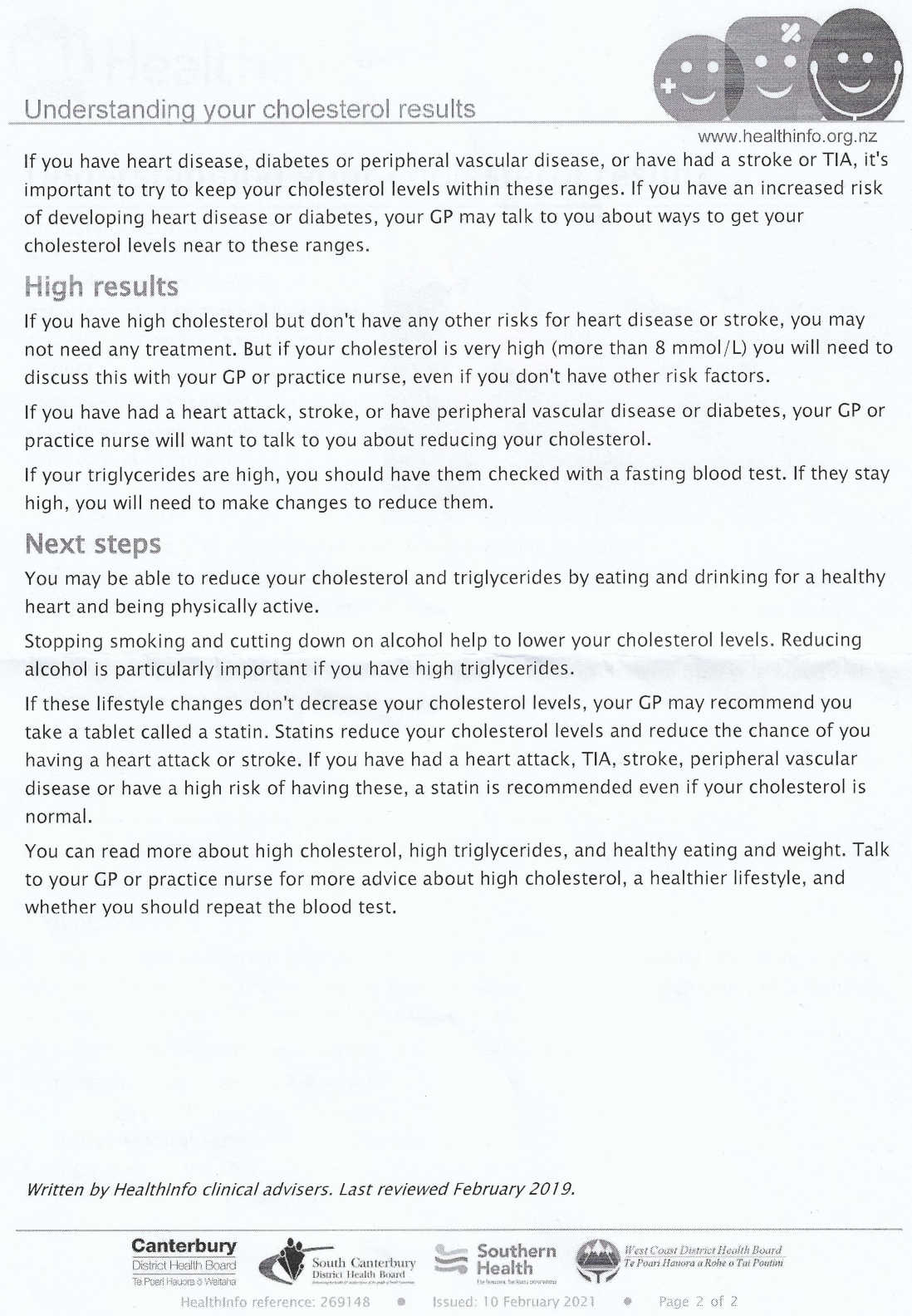 Apparently the types of fats that can increase LDL levels is animal fats and cheese - which is basically my main source of fats. We generally agreed that the benefits of the keto diet far outweigh the negatives.
Looking online, apparently high LDL is a known problem on a ketogenic diet:
With a well-formulated ketogenic diet, we see a shift away from the small dangerous LDL even when the total LDL goes up, so most of this increase is in the 'good' or 'buoyant' LDL fraction (Hallberg, 2018).
So even though I may have more LDL, apparently it is more likely to be the good kind of LDL.
Another factor to be taken into account is that during rapid weight loss, cholesterol that you had stored in your adipose tissue (ie, body fat) is mobilized as the fat cells shrink (Phinney 1990). This will artificially raise serum LDL as long as the weight loss continues, but it then comes back down once weight loss stops.
Which again, is exactly where I fall into. In fact, the weight loss could explain entirely my excess LDL.
To avoid being misled by this, the best strategy is to hold off checking blood lipids until a couple of months after weight loss ceases.
This looks like something I should address again after Christmas and see where I'm at, perhaps in February 2022. I would suspect all of my values to fall back well within range, especially as then I should be able to start hitting some proper exercise with the use of carbohydrates.
Come Off
One thing we discussed again is the process of coming down from the diet. It really won't be easy and for keto they have absolutely not clue (as they don't train about it and never suggest anybody to do it). That said, they still maintain that my progress has been some of the best they have ever seen - so something must be working.
According to one source, there appears to be a few tips:
Take it slow with carbs.
So essentially I run the risk of my body not being able to control its blood sugar effectively - and this can have all kinds of crazy side effects. I need to reintroduce carbohydrates slowly and carefully.
Choose high-fiber foods.
I generally agree with the article on whole grains, beans and vegetables - but not fruits. I want to avoid fructose and generally anything at all high in sugar, particularly refined sugar.
Watch your portions.
My intention as I come out of the diet is to up vegetables as the main source of carbohydrates, as these are high in fibre are and generally more bulky. I can also keep protein raised whilst I slowly transition in the other foods.
Don't forget to exercise.
As I mentioned to many people now, my intention is to run a marathon next year.
Practice self-care.
Essentially this last point is a bit of a nothing-burger, but could be interpreted as "don't repeat your previous bad habits" - which is a great point. My intention is to form healthy habits from the start.
One thing I wanted to discuss with the Dietician but wasn't able to was difficult to was giving up the control. One thing you learn to love is the highly detailed control you have over your diet, it's addictive. Last time I did a diet even remotely comparable I almost couldn't give up control. This is something I will definitely have to battle with when the time comes.
Christmas
One thing we discussed (almost annoyingly) is what I will have when I come off. My goal is to reach 90kg and I will keep going until this is achieved. I said that one thing keto people struggle with is bread, and then we ended up discussing bread for some time. It's a good job I was not hungry in that moment and even better that there was no option for fresh bread available.
When I reach this goal, my intention is to have scrambled egg on wholegrain toast on Christmas day. Bread is the one thing I really miss, although it will have to be researched and measured.
I am looking forward to being able to stop tracking all the macros and to just be able to eyeball foods. It's depressing to even be offered something keto but not be able to try it as I have no way to accurately logging it.