Listen:
Tingly Feeling #keto

This is a continuation of the keto journey. Previous articles:
Diet progress update: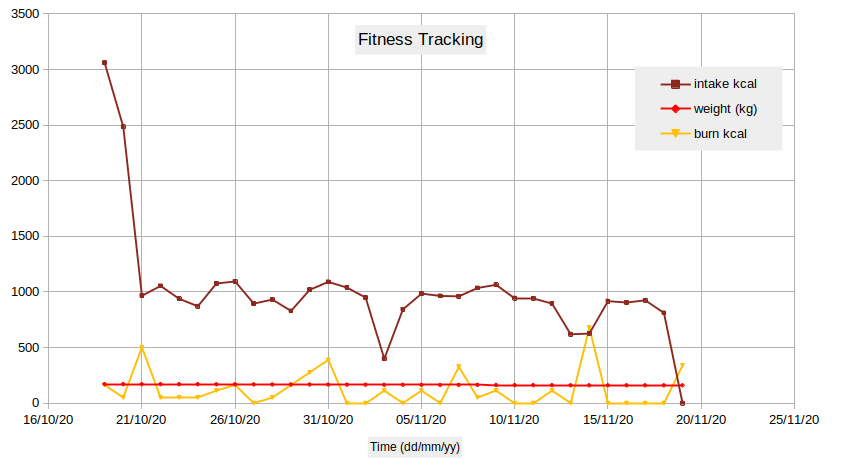 As you can see, I've kept to it. I haven't quite upped the exercise as much as I would hope, but we'll talk about that…
Tingling
I was previously worried about my electrolytes being low and purchased some magnesium (et al) to help with it. Now I'm getting tingling in my limbs occasionally. After reading the internet, it seems it could be one of the following:
Low electrolytes, which I believe is the most likely. Currently I don't really have a good source of potassium. I'm looking to buy something I can add to water to replace them.
Low carbohydrates, which does partially coincide with some diet input recently. An example would be eating plain chicken and lettuce, where the carbohydrates for this only meal I ate that day varied from zero to a four.
Internal bleeding, and I'm about to kick the bucket.
I'm going to find some more electrolytes during these days and see how things go. Fingers cross I don't die!
Exercise
The few pieces of cardio I've done were completely effortless. I do have a problem with blisters, etc, but these are things I can prepare for and should get better in the future.
Anyway, until next time!