Start-up Ideas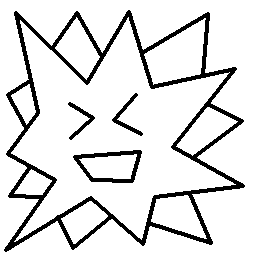 The other day I wrote an article about random thoughts, one of the last sections being about what I will do post-PhD. One of the ideas was to try and get a start-up off the ground - i.e. something that generates its own revenue.
My thinking behind proposing these particular projects is that they interest me and have some value to me even if they are not successful. Here are some ideas I have regarding this (not in order of preference). Each of these projects is intended to be explored over a period of six months, each taking a month each to be fleshed out to some degree.
OS From Scratch Book
This article is what incentivized me to write about this, I have been wanting to write this book for quite some time now. This was based on the SAX operating system I had designed a while back.
The book itself would be the design and implementation of a 512 byte kernel, something that could be achieved in a weekend. The idea is that the book would be very readable and interesting, even something that could be used in the context of a classroom.
The time would approximately be spent as follows:
[1 week] Do market research (what already exists and how will this be different?), introduction section (including some history), setup section (creating a build environment), background section (basics of assembly).
[1 week] Operating system basics section (BIOS, RAM structure, disk structure, etc), kernel design and implementation section (based on design of SAX kernel).
[1 week] Design and document a series of programs to be used, giving each a dedicated section. Examples of programs include ls, rm, mk, edit (the most advanced).
[1 week] Clean-up book for publishing, create/finish artworks, publish.
Monetisation: This book would then be sold through some digital platforms online.
Expected cost: Other than one month spent in time and living costs, I may need to spend as much as £50 to have some art commissioned and buy an ISBN number.
Expected return: I imagine that £5 per 100 pages (rounded up) is a reasonable price to charge. I also imagine that I could sell 100 copies over some significant time period.
Debate Platform
Following on from an article I wrote a while back, I want to explore the idea of creating a platform for long-form debates that can span over significantly long periods of time.
The time would approximately be spent as follows:
[1 week] Front-end design (through static generator) and back-end email library integration.
[1 week] Automated-email processing through state machine logic (offline server), perform basic logic.
[1 week] Integrate with payment processor.
[1 week] Administration/moderation capabilities.
Monetisation: The service itself by design requires payment to be used, which is then reinvested into the service.
Expected cost: Domain and server, which I imagine could be limited to about £50 quite easily.
Expected return: Initially it would make sense to run the service at reduced cost (minimum payment) and slowly increase the asking price until the venture is self-sustaining. The success entirely depends on the popularity of the service.
Custom Mouse
Despite an insanely large market existing for custom keyboards (even bad ones), there is no real competitor for an open source computer mouse. This is space that could seriously benefit from some innovation too, for example:
Switching from a laser/camera design to an IMU design. This would allow the use of the mouse on any surface.
Custom chassis design, including weights, hand-cooling/warming, etc.
Re-programming the mouse easily without some crazy interface. It could be cool for example too allow for keyboard binds to be enabled natively from the mouse.
High polling rates (especially for gaming or graphics editing).
USB and Bluetooth support, with recharging via a USB cable (that allows it to be use on the computer in a wired mode). Additionally it could also support wireless charging (with the option to sell a suitable mouse mat).
The time would approximately be spent as follows (assuming the resources are already available):
[1 week] Initial hardware design and wiring, with basic functionality fleshed out.
[1 week] Design PCB and have manufactured for the prototype. Whilst manufacturing, improve feature set.
[1 week] Validate the prototype and improve functionality.
[1 week] Sell the item via a hardware company such as Tindie.
An additional complication might be in getting the required electrical approvals for selling the item. This may end up being quite costly also.
Monetisation: This will likely be done via a market place. If advertised in the right places, these should be relatively easy to sell. Manufacturing should be done in batch and can be soldered/assembled using a third-party service such as PCBWay, whom offer PCB assembly and 3D printing.
Expected cost: Again, to build the initial design may not require more than £50. After this, costs will likely increase for a limited-run production.
Expected return: Per mouse, it should be reasonable to expect between £25-£75 (depending on production costs - not including shipping).
Linux PDA
The concept of a Linux-based PDA has been on the back-burner for a while now. The idea is to produce a small, low-power device that allows a person to organise their lives. It is not meant to replace a smart phone and the functionality is purposefully limited to tasks that are simple. This project would need to be built upon an existing base in order to be achieved.
[1 week] From an existing design, create a PCB and get manufactured. Likely it would be some SoC mounted onto a display/keyboard/support PCB. Source the components, keeping the total BOM very low and simple.
[1 week] Design put and building initial software stack, testing on the sourced components.
[1 week] PCB arrives, assemble and test. Design a chassis and make final improvements. Continue to iterate on the software.
[1 week] Last round of improvements, including hardware fixes and bug fixes .
Monetisation: The hardware platform being sold would be the source of revenue for the device. This could be sold at a markup in order to support development.
Expected cost: This could easily be £1k for designing and manufacturing the first 100 units, not including postage and packaging, or returns.
Expected return: With each unit costing about £10 to make, I would expect that each one could be sold for £40 (not including shipping). It's expected that 25% of profit will be lost due to returns, lost items, etc.
Dieting App
This would be an open-source cross-platform app for tracking a person's diet, inspired by my own keto journey. The idea is that you would have a database of foods, exercises, meals/recipes and the ability to follow a programme across multiple devices. You could even look to share your progress with others (as people already do with runs for example).
I also considered this would be viable after having learned that Custom Meal Planner is shutting down at the end of the year. I initially thought it would be cool to have a keto book, but nobody really reads during these days.
The time would approximately be spent as follows:
[1 week] Front-end for mobile application written in Java, targeting Android and desktop operating systems initially (by abstracting out the UI library).
[1 week] Back-end server that each application can speak to get the latest data. This is then cached locally on the device.
[1 week] Syncing capability cross devices through the back-end server and encryption (server is unable to inspect data).
[1 week] Application to handle syncing, monetized upgrades and various fine-turning tweaks.
Monetisation: It would be possible to sell advertising for fitness products, etc, once the platform is established. A better approach would be to sell the syncing/backup experience and different dieting programmes. There could even be some custom planner in the future.
Expected cost: As with others, I think we are initially looking at a domain and a small server, so approximately £50 to get the idea off the ground.
Expected return: This would really depend on the popularity of the app, but I would expect that it would be possible to ask for an annual subscription (where I imagine most customers arrive in January time). Something like £5 seems like a reasonable ask for an app. I would be looking for 10k customers to reach a sustainable income.
Other Considerations
Chunk Boi Pro - Commercialisation of the chunk boi pro project. This would be quite costly and pose a significant financial risk if anything goes wrong.
ytoff Service - Monetizing the ytoff project, perhaps selling it as a service. It's not entirely clear how this would be done though.
Low-Cost Robot Platform - This would be massively ambitious, but would involve leveraging ideas arrived at via RoboCup.
Late editions:
[05/03/2022] RSS CDN service - Currently it is not possible to access the RSS feed of rt.com (Russian propaganda), which really bypasses the decentralised nature of RSS. It should be possible to offer a redistribution service that can be verified. There would of course need to be some limits placed on the size of feeds.
Finally
This list is likely to change over time, but my thinking is that the book is the most likely return on investment, followed by a custom mouse (there is essentially no market competition for open source computer mice).