Main Board
Looking at the main board schematics, we can see our 40 pin header named J10: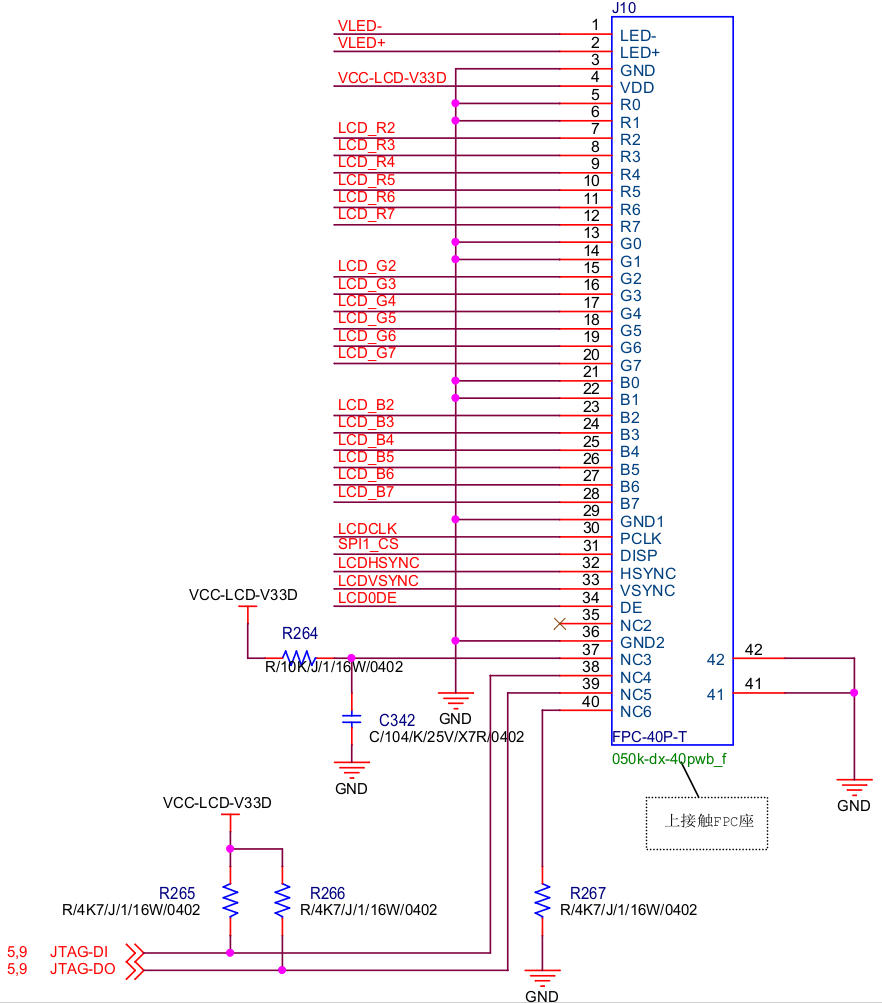 Weird, our pins are called NC, i.e. "No Connection" - but they are clearly connected to something. We see that pin 37 is pulled up to 3.3V, a good start. We then see pin 40 pulled down to ground, not so bad either.
Where things get weird is that pins 38 and 39 are attached to JTAG-DI and JTAG-DO. Maybe they can read analogue data and all will be good?