I was recently going through my old equipment and found both the original robot, and many of the SG90 servos I didn't use. I thought that given 8 years, could I do a better job?
New Platform
Recently I have been working on a new platform called uDog ("micro dog"), something that will allow me to research small robotic dogs.
The following are some renders for initial parts…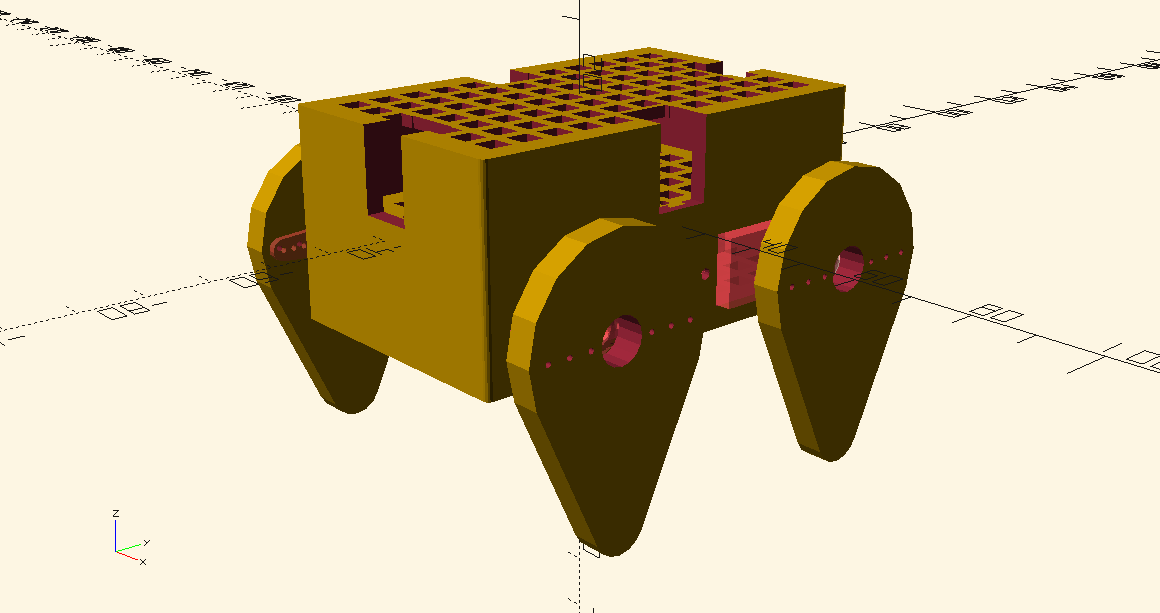 The platform is printed as three torso parts and four leg parts.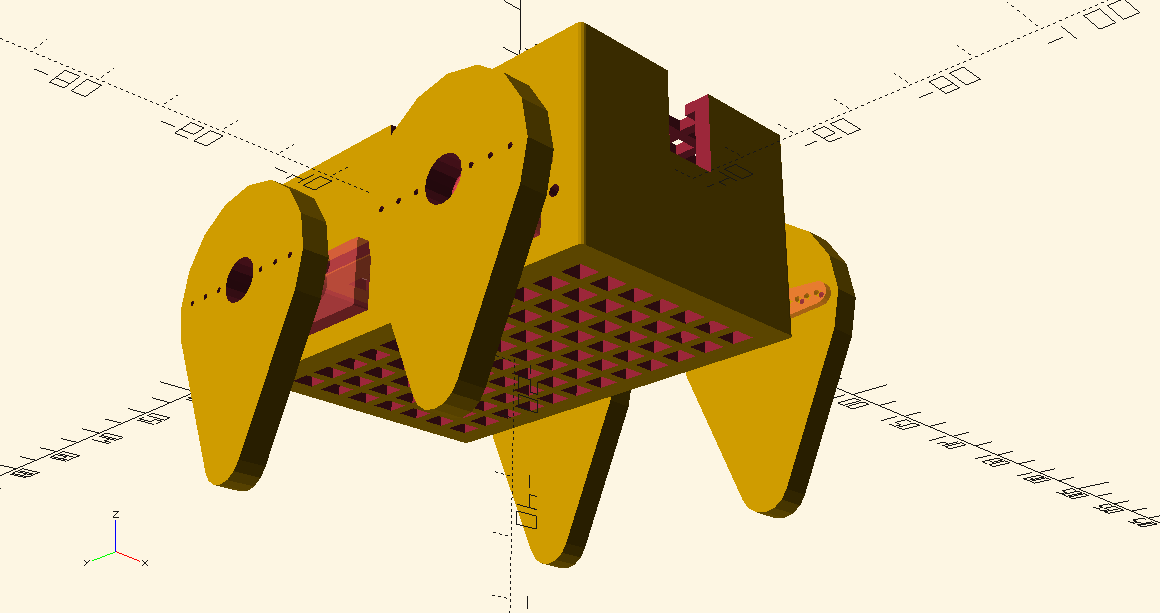 It is currently not designed for looks, but for adaptability. It's not clear to me yet what the guts may contain and I am not sure how the leg structure may look.
Some initial ideas on the platform:
Arduino Nano for brain - Initially I want to use an Arduino Nano as the brain, they are cheap and I have lots of them. Whilst I do have a Raspberry Pi Zero for more advanced computation, I only have one of them. Besides, the Arduino Nano is much more suitable for closed-loop motor control.
Power - I have a series of old LiPo batteries, but it is not clear how they will be used. I need to experiment with each of these and figure out how they will power both the controller and the motors. Ideally I want to do minimal soldering too.
Passive leg movement - I'm pretty sure that I want to go forwards with four motors to keep costs low, but one way to get more complex movement could be passive joints. That said, these motors are not so powerful, so perhaps it's not a good idea to overload them?
In terms of the future, I mentioned previously this was one of my goal projects. It could potentially act as the basis for a low-cost robot platform as I discussed in my start-up ideas.
Anyway, I will look to update here when more develops. (Progress may be slow and this is a side-side-side-side project!)