Death of Academia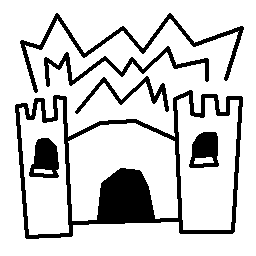 The following are some rants that are loosely tied together on theme of explaining why academia is in trouble, and will likely not survive in its current form.
Hiring
Recently I read this piece by The Economist, titled: "American universities are hiring based on devotion to diversity" . In the article is states:
The university of California, Berkeley is currently advertising for a "director of cell culture, fly food, media prep and oncall glass washing facilities". Applicants need an advanced degree and a decade of research experience, and must submit a CV, a cover letter and a research statement—as well as a statement on their contributions to advancing diversity, equity and inclusion. Seemingly everyone (this director, the next head of preservation for the library, anyone who dreams of a tenured professorship) must file a statement outlining their understanding of diversity, their past contributions to it and their plans "for advancing equity and inclusion" if hired.
Not only is it adding to an already arduous process of applying to such positions, during a time when Universities struggle to attract academic staff or pay competitive rates, but it is also madness. You have to accept several political ideas in order to be able to apply:
For "outlining their understanding of diversity", they have to reveal their internally held political views on the subject. Given the nature of the questioning, it clearly is biased towards hiring left-wing staff.
For "past contributions", it is not enough to believe in the same ideology they do, you must also actively practice in it. In other words, they are looking for activists.
Revealing "plans for advancing equity and inclusion" then means the person must reveal their future intentions for activism whilst in the role based on these prescribed politics.
Removing this requirement wouldn't even repair the damage done here. The University of California is clearly ideologically captured by left-leading management. The fact that they have the audacity to publicly announce their hiring biases, simply means that the rot is well and truly set in.
Unfortunately, US Universities appear to be politically ahead of UK Universities and have a habit of foreshadowing policies yet to be applied here. It could only be a few years before we see the same hiring practices followed here, too.
HR Training
In the UK, most companies and institutions have "unconscious bias training" as part of their mandatory HR training. The BBC itself has reported on this:
But while well-intentioned, there's mixed evidence that unconscious-bias training works.
By 'mixed', they mean nothing conclusive, despite a lot of research in the area. Anything that we cannot find evidence for working despite looking really hard, likely simply doesn't work at all. The 'training' (test) itself is nonsense with little nuance. Quite a common form is the implicit-association test:
The training can take many forms, in-person or online. You might take some form of implicit-association test, in which you're presented with a quickfire series of images, and have to make rapid judgements of them, e.g. 'black', 'white', 'good', 'bad'.
You cannot by design hold a neutral position. Seeing a black and white person, you must select one as good, and one as bad. You either select the white person as bad (which is apparently okay), or the black person as bad meaning you are racist. Based on this test you will certainly fail, you then do some "training".
A completely unbiased person, say a person selecting things randomly, would still be seen as biased. To be "unbiased", you have to be the "right type of biased".
People's experiences with this training have been both positive and negative. There is little wiggle-room to negotiate it or reject it.
Minorities
Years ago the term "BAME" was enforced to describe "Black, Asian and Minority Ethnic" people (read: not white). Recently they held some vote on this which included people from those groups, and it turns out they actually dislike the term "BAME".
Rather than use this as an opportunity to remove the language entirely, they are instead trying to find new language, which over time will equally be hated. People just hate being put into a box that ignores their individuality and individual needs. But then the diversity office would close, and this is not an acceptable outcome by the people working there.
Flags
I now see more painted LGBT flags than painted English or United Kingdom flags. You see these on buildings, transport and now even the roads. We even now see the United Kingdom flag being taken down from the flag pole to be replaced with the <flag of the day>. I wasn't aware our Country lost so many wars that we now fly another's flag.
Jokes aside, this raises a great point - many of these people would not salute or respect the English or United Kingdom's flags at all. They do not consider themselves to be British, in fact many of these people would be more inclined to fight for the EU. I previously wrote an article questioning who would even fight for the UK if a war broke out.
Conservatism
Anything right-leaning is currently seen as problematic by Universities. This unfortunately includes Conservatism, something that is inherently not a right-wing idea. Conservatism is the idea of conserving the current way of life, and moving slowly and carefully when making changes.
Almost all institutions have survived as a result of a Conservative approach. They are incredibly hard to change, and change takes enormous time and effort. But for this reason, they were also difficult to politically capture. At some point in recent history, they begun embracing change at a much faster rate, and as a result allowed for political ideology to creep in. They now move incredibly fast - the language teaching staff are allowed to use one day is not the same in the next.
The Universities in the UK and US need to revert to Conservatism. They offer something fundamentally valuable, something that will remain valuable for hundreds of more years. The value is not diversity and inclusion, it is not on guaranteeing students will pass no matter how poorly they perform. The essential value of Universities is that they act as a filter, anybody who gains one of their qualifications is said to be of a standard quality. This is recognized historically so well, that you could even get employment based on the University you attended.
Unfortunately in recent times this core value is forgotten. We have systemic cheating through many means, now made even more accessible through tools such as chatGPT (and others). Students getting degrees and other qualifications from Universities are now of mixed quality/capability. Employers are already recognizing this and reaching for more Masters students, but unfortunately these are held to completely arbitrary standards in the UK. The situation is already out of control, and without change will lead to the death of academia as we know it.
Once the teaching value of Universities diminishes, the funding for their research also evaporates. I think that some working in academic research believe they are somehow isolated from these problems, but they are not. Once the institution fails, all bets are off. On the plus side, those in research will get hired quickly, but they will not be afforded the same freedoms they currently are. Research will strictly need to be justified in terms of commercial success, rather than in the pursuit of knowledge.
As things stand, there is no willpower for change within Universities. They appear to have convinced themselves that defending against a straw-man representation of their opponents is adequate. They need to remember their core values, quickly.