Listen:
Marking Program Idea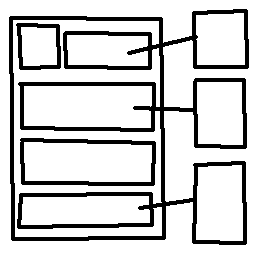 These days I find myself marking a lot of reports. The process looks something like as follows:
Get marking allocation and figure out which parts I must mark.
Get the associated files for the marking.
Convert reports to PDF.
Use xournal to add notes to the PDF document.
Fill out form A with feedback.
Fill out form B with feedback.
Add notes from a second marker to form A.
Submit completed marks from form A.
Submit any complaints (i.e. cheating discovered) in another form.
I am sure I am missing some parts, but this is quite a lot to do, with a lot of room for error.
Per per report I find myself maybe doing 1-2 hours of repetitive work, maybe more if you consider how long it takes to find the things that are actually important. There are also three-rounds of marking to be done.
In the summer there is a good chance I have to mark many more reports, and therefore should have a system in place to handle this.
What's more is that a lot of this process is all done in a very short window. I believe that even if the development of this system took 100 hours, it would do a lot to shift effort away from a peak time.
Proposal
Idea: Reduce this into one single program.
The key idea here is KISS: Keep It Stupid Simple. We would be plugging a bunch of Python together in a simple and robust way.
It would offer the following:
Setup all the unique data for the person once. We would use our own unique ID as I don't trust the other systems involved to be unique or consistent.
You would then download the related files and add them for the system to store.
Automatically convert documents into the format I want to use.
Use a database to add notes to a PDF, such as with JSON. In these notes you could have several tags that allow it to be used in different ways. Maybe you would even give some feeling to the feedback, i.e. "good", "neutral", "bad".
Automatically fill out forms to be sent/submitted.
The benefits should be:
Provide feedback once and fill out all documents as required.
Marking recommendations automatically suggested based on your notes made.
Group marking based on tags, e.g. 2023 and course_name and primary_supervisor and secondary_supervisor.
Potential future possibilities:
Record supervisory meeting notes with people. Potentially some graphs or alerts could be generated based on this. Scheduling for meeting times could also be arranged here.
Sync documents across different machines.
Allow the importing
This will have to wait at least a week till I could even begin to look at this, but is potentially really worth my time to do it. The reason I did not do this earlier is that I did not previously understand the system well enough to improve upon it.