The setup happens to be quite important, and quite a big concern for many.
Direct To Mains
Some people have simply been hooking up their backup supply straight to the mains of their house, as an easy to implement solution. As a recent Hackaday article points out, the US Consumer Product Safety Commission issued a warning on this.
Of course there is a major problem with this - it bypasses all of the electrical protections in your house (fuses, RCD, etc). It also back-feeds electric onto the grid, when it should be disconnected. People working on the electrical grid (which may be the reason for the power cut) could then be electrocuted.
Worse still, it's entirely possible that when power is restored, you have two different high-power supplies out of phase. Without proper protection circuits, you could be looking at a very serious fire.
Pass Through Mains
The better option is to have a pass-through system, where you hook up devices to an intermediate source that you want to remain powered during a cut. In my case this would be a UPS, but this could be any power supply.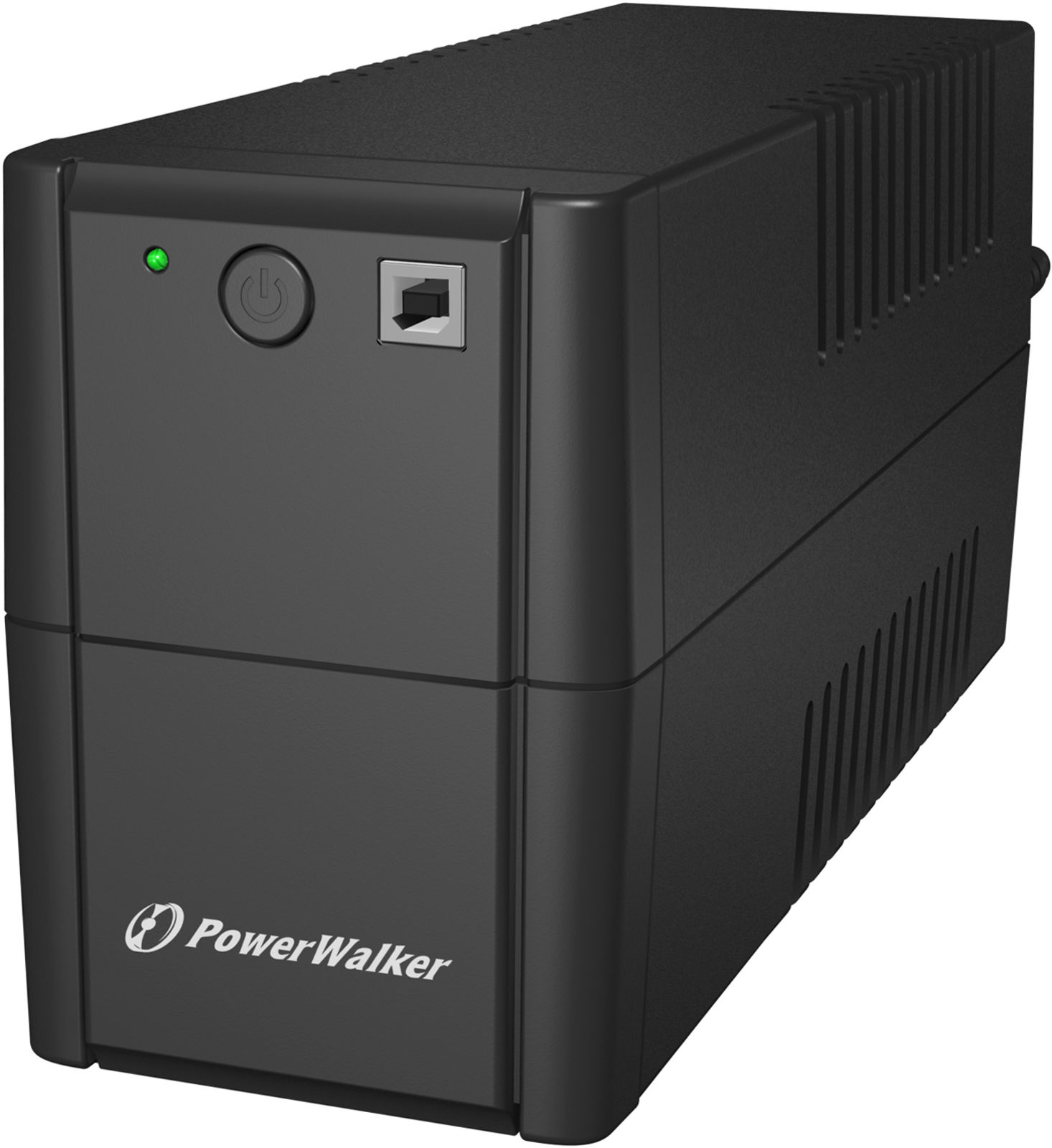 I chose the Power Walker VI 650 SH, it was less than £50 delivered from Amazon (although I suspect that there won't be any left now). I've had it running on battery for a few minutes and it survived, so will survive 99% of the power cuts we currently experience.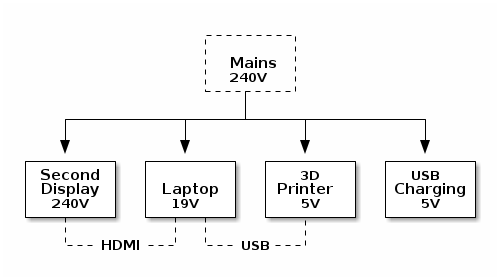 The idea is that whilst mains is available, we use this and keep the battery bank topped off. Equally, you could have a setup with renewable energy that could prefer that source over mains whilst it is available, whilst topping up a battery.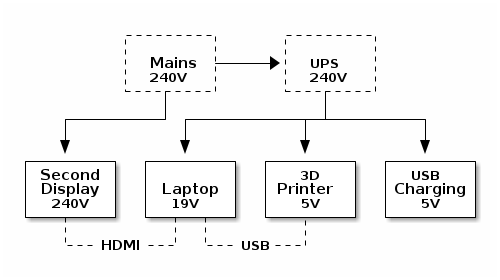 One thing to watch is mixed power sources - as you can see here I run the display via mains (because I ran out of plugs on the UPS). The issue here is that potentially they do not have common earth. HDMI should be low risk and well isolated, but it could be a weakness.
Of course this only allows a handful of devices close to the UPS to be powered during an outage, not the whole house. If you want the UPS to run the entire house, you will need to do some serious electrical work and find a very beefy supply.