Starting a Company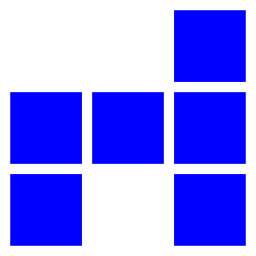 So, at the time of speaking, I have now launched Helux Systems, a company that provides IT services. It may be more in the future and I've left the name quite generic.
UK Companies
Starting a UK company was actually quite easy in the end. The first choice was the type, and I chose 'Limited' as it limits my personal financial exposure encase anything goes badly.
I then chose shares and own 100% of the company, which is a single share. After some other options, I then registered the company for £12.
After all that, I am now registered as HELUX SYSTEMS LTD.
The name "Helux" is from an old operating system I wrote from scratch many years ago, with the logo being precisely the same as the one I designed back then, appearing as a backward 'h'. It felt right to keep this name and brand going since I really liked it when I first conceptualized it.
Website
I spent a few days figuring out what kind of website I wanted to build. In the end I realised that KISS (keep it simple stupid) was the way to go, with essentially all paths leading towards the user requesting a quote.
The CSS style uses Pico, requiring no JavaScript and being quite modern looking. I tested the site through WebPageTest and it scored really quite well in all of the tests.
The form itself is quite simply and runs through Formspree and I use the free plan, limiting me to 50 monthly submissions. If I get close to this I will look to host my own solution.
The web pages themselves are a custom template written in Pandoc and are built stand-alone. The reason for this is that I want the pages to load fast and perform zero re-adjustment, even on a mobile connection. At the time of speaking each page is under 250kB (uncompressed).
The domain is from Porkbun and cost approximately $5 USD for the year. If it is successful I will be looking to extend this server.
Server
As I mentioned already, I am quite disappointed with Gullo:
I purchased their server over the better offer of Racknerd - simply because they offered a server in London on LowEndBox. After paying (through PayPal which I hate), I then found that there was no London-based server. On the plus side, this was just $10 USD.
The server itself has 256MB of RAM (just about enough), 250GB of bandwidth (if we run into this limit then that's good news) and no support (so you can't complain about the bait and switch).
I imagine the RAM may be the limiting factor in the future as we have the servers performing more and more tasks.
Additional Tasks
One thing I am currently working on is a client portal that would allow customers to manager their billing, open tickets and make changes to their websites. This will take quite some time but will eventually be worth the effort once more customers come in.
I will also be looking to launch emails from the server to update clients, but this is a minefield and may not be possible. The biggest problem is being caught up in spam filters and getting the server blocked entirely.
Conclusion
So far I estimate I am now invested into this for about £30 - not many businesses you can start so cheaply. It's an amount that is worth a risk for sure.
My hope is that I at least get one job that pays off the initial costs. If it does better, the hope is that the company buys me assets to continue work, such as web servers, a new laptop, a new phone, etc. Once the basic assets are taken care of then it may actually be doing well and I can begin to run with it.