RoboCup 2017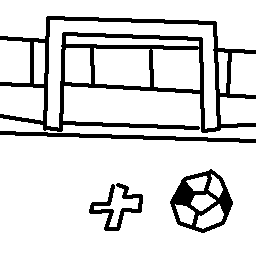 Please note that this is being written a considerable number of days after having left Japan, so details may be blurry!
Arrival
We have arrived and damn it is hot out here. Coming from New Zealand where the weather was ~7 degrees to 30+ degree weather is quite the shift in temperature. The humidity was also quite something. My suggestion for anybody else would be to certainly take on lots of fluid!
Navigating for somebody who speaks English is difficult in Japan, but possible. There are occasional hints around the place that mean everything to a foreigner trying to travel. I feel slightly guilty as an English speaking person from the UK - it must be a difficult place for a lot of people to navigate. Thank goodness not everybody is like us, meaning foreigners like me can travel about places.
I was glad to somehow navigate to my hotel and finally be able to rest, waiting for my comrades to join from the United Kingdom.
Setup Days
During the setup days, we did the following:
Extend our current Darwin Op platform to be larger, faster and better in general. This was very successful given the amount of risk, a lot had to come together to make this happen.
Fix the networking code to work with the new game controller. Turns out there's a lot of undocumented magic going on in our networking code, but with some reading and time it was able to be debugged.
Fixing the old Darwin Op cameras. It just so happens that logitech was nice enough to solder a noise reduction inductor very badly, then bodged the job with hot glue. If it had been used as a webcam, I'm sure it would have been fine. For lots of vibrations, it turns out they lift and break the data lines on the USB bus. To fix, we simply soldered a bridge across the data lines and bypassed the noise reduction altogether. #YOLO
Attach football studs to all of the robots. These significantly helped the players to walk on the grass. Half the parts were printed in New Zealand, half the parts in the UK. Somehow when we come together it all fitted and worked!
Competition
The first round, no goals were scored, in our entire group. It went to penalty shoot out, which we relatively easily won with our good stability and ability to see the ball. Slowly kicking the ball into the goal turned out to be a good tactic for us.
Towards the end of our competition, we were able to start turning back on older features, such as looking for goals and using the kick selector for choosing which foot is optimal - and the ability to turn to kick the ball into the goal. There was a bug (that may have possibly been in there since the beginning) where it's possible to collect too many observations and run out of RAM.
Another feature we tried to implement was a "walk onto the field" behaviour. Although simple, there was a lot of advantage to having this behaviour working, such as having more players on the field at the start of the game. It was after implementing the majority of this code did we realize that our state machine is not easily understandable. When three PhD students can't make heads or tails of it, it's probably time to simplify the code.
Unfortunately, the fixes didn't come in time for our match in the quarter finals and we lost.
Reflection
Bad points:
We left a lot of things very late, introducing unnecessary risk. This seems to be a occurring factor in our team, with all members very busy with some type of work. Unfortunately the most suitable people for RoboCup also seem to be the busiest.
Good points:
New robot platform - we have been able to build and test in the heat of battle a much needed upgrade to our Darwin OP platform.
Progress on walking - we are now able to walk on artificial grass for the first time in a world cup. This is a great advancement from where we were the previous year.
Progress on vision - we can see the ball and partially see the goals. Goal detection would have been better, but the backdrop was very white (which is very unfair from even what you would see in reality), so detection was difficult. Still, we were able to find the goals relatively reliably. Ball detection is still very limited to just a few meters due to our current detection method. When we do see the ball on the other hand, we do tend to see it more reliably now.
Exploration
Afterwards, we decided to explore some of Japan in the few days we had. We went from Nagoya, to Kyoto, to Tokyo.