Review - Wireless Headphones

Introduction
Three pairs of wired headphones broken within a year, enough is enough and I decide: "Try and break the wires if there are no wires!". As with most things I buy, to figure out whether or not I would really use the object if I had it, I bought it cheap as a test. With this is the expectation that it won't deliver what it promises, but the idea is that I can gauge whether I get frustrated enough to need a better version - of the whole idea was a fad.
Purchase
With that I purchases the unbranded "Wireless Headphones" from Banggood and 20 or so days later, they arrived: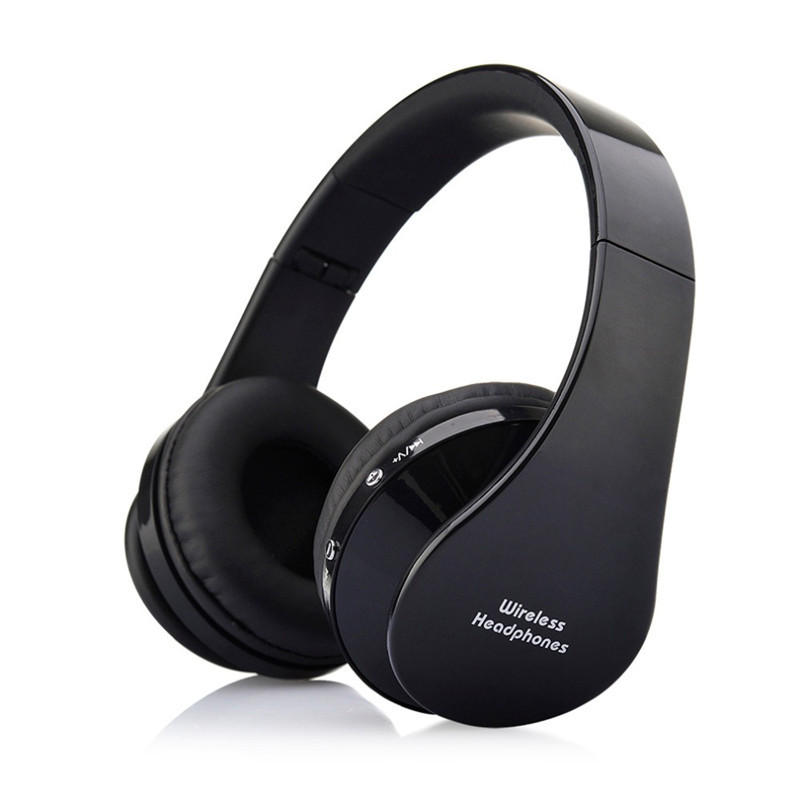 Lets have a look at the claims the site makes vs what has been experienced in daily use for two months:
| | | |
| --- | --- | --- |
| Microphone | Yes | Unsure |
| Wired Control | No | Apparently via USB |
| Bluetooth | V3.0 | It works fine |
| Transmission Distance | 10m | At least 5m |
| Sensitivity | 115dB | Unsure |
| Impedance | 32 Ohms | Unsure |
| Frequency Response | 20-20kHz | Unsure |
| Charging Time | 2hr | About right |
| Working Time | 8-10hr | About 4 hours |
| Standby Time | 250hr | Unsure |
Review
Some unexpected features:
Sound quality is reasonably good all things considered, bass definitely comes through, about on par with a £10 pair of wired headphones
Works via auxiliary jack and comes with the cable, so if the battery is out you're still good to use them
Charges really quickly
Connects perfectly fine to my phone and laptop, simple process
Being told that the device is ready, device is connected and device is low on battery - all in English
Build quality is sturdy
The headphones fold up for travelling and are on sliders to cover the ears
I paid $20.86 NZD for them delivered to my house - and they come with my full recommendations. Baring in mind the price, they amazingly good.