Listen:
My Hero Academia S5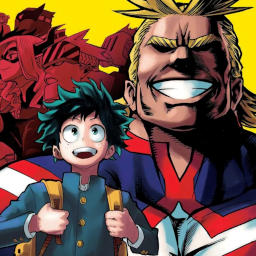 Disclaimer: You are responsible for observing the copyright law in your own Country/Region. You are responsible for your own actions. The content linked to here is not stored on this server.
The following is a list of places you may be able to locate episodes of My Hero Academia Season 5 in English (Dubbed). Each file is between 1GB and 2GB. This was created due to a disappointing experience with a different website.
You may find a description here:
My Hero Academia is a Japanese superhero manga series written and illustrated by Kōhei Horikoshi. The story follows Izuku Midoriya, a boy born without superpowers (called Quirks) in a world where they have become commonplace, but who still dreams of becoming a superhero himself. He is scouted by All Might, Japan's greatest hero, who chooses Midoriya as his successor and shares his Quirk with him after recognizing his potential, and later helps to enroll him in a prestigious high school for heroes in training.
Episode list: